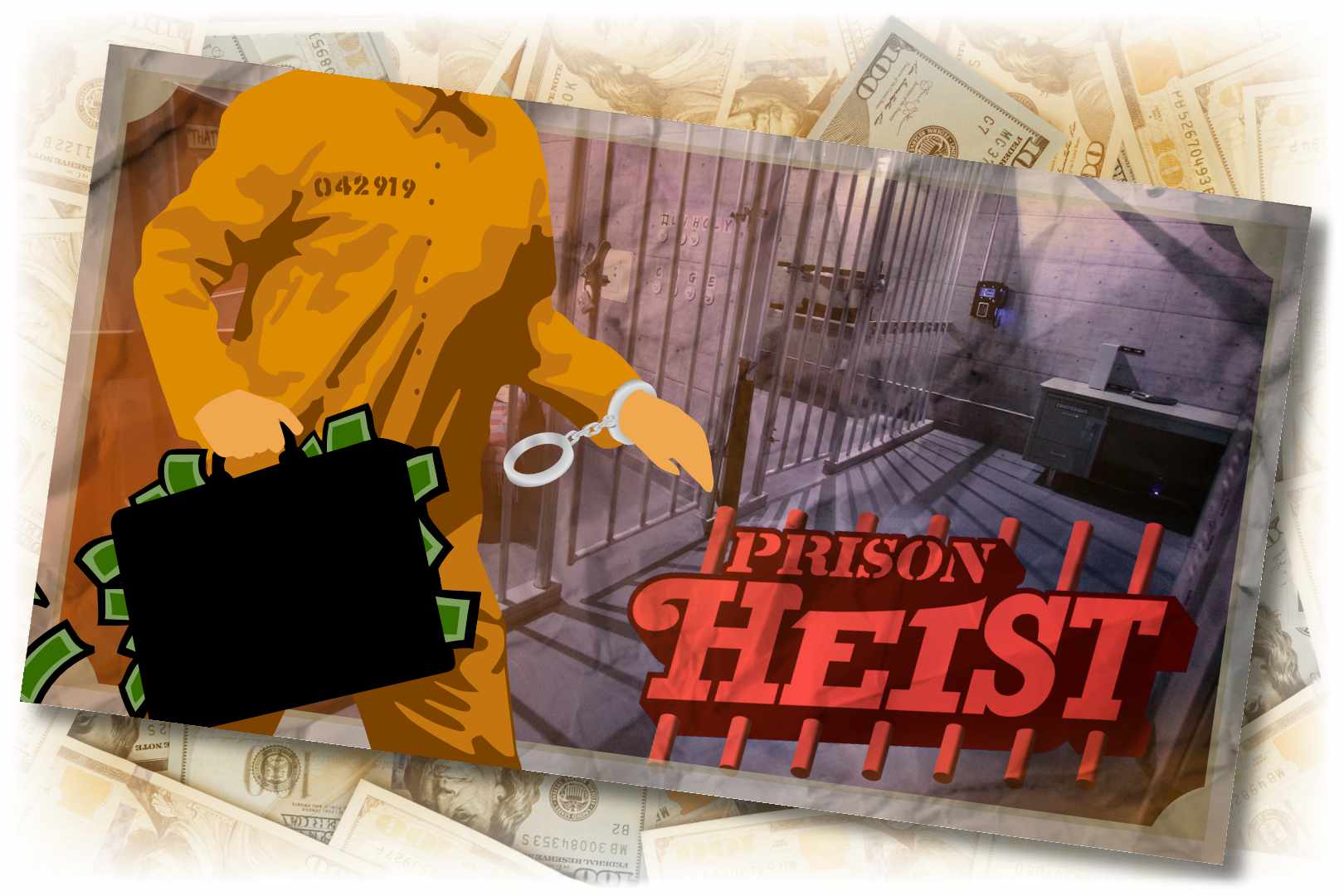 TRADE STEEL BARS FOR GOLD
It's the last heist of your criminal career — and boy, it's a big one!
You're retiring from a life of crime. But before you can do so, you need to square up your ledger.  How? By paying back the person who busted you out the first time. Do you have what it takes to evade the law, disarm security, and get the goods?
Welcome to "Prison Heist" — the newest and most delightfully tricky puzzle ever devised by the Game Masters at Escape Games PDX. A sequel to our popular "Prison Break" escape room, you'll be presented with all new puzzles and a completely new and surprising storyline. You've never played a prison escape room or a jailbreak escape room quite like this one …
"We chose the 'Prison Heist' one and we totally heisted the goods. So fun. 10/10 Would escape again."
"Went as a family, with adult kids and spouses. Had a great time. The game was fun, challenging, and well done."
2-8 Players
$35 per Player
Prison Heist Room Success Rate
Think you can succeed where others have failed?
Book today
!
You already know that Escape Games PDX presents fun and challenging escape games. But did you know that it's also a great team-building exercise?
Try something a little different and show your employees just how much they're appreciated. Our new "Prison Heist" prison escape game is an especially fun way to build some positive team energy. We can even bring our games to you! Check out our Special Events page for more information.